Cindy Harmelink is a Licensed Clinical Mental Health Counselor with 26 years of experience now Exclusively Providing Telehealth.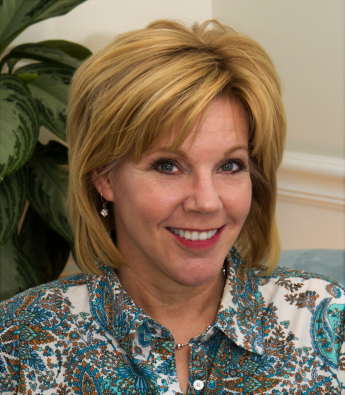 Photo Credit – Joe Hannaford
Thank you for visiting this site.  Cindy Harmelink is a Licensed Mental Health Counselor with over twenty-six years of experience.
Exclusively providing Telehealth at this time with office hours on Wednesday, Thursday, & Friday.
Cindy Harmelink received her Master's degree in Counseling Psychology from the Marriage and Family Therapy Program of California Baptist University in Riverside California in 1995.  Cindy interned at Loma Linda University Medical Center Child & Family Therapy Program with 1200 hours of supervised training.  In June of 1995 she and her husband re-located to New Hampshire where she worked for six years in an agency based setting, and has been in private practice for twenty years.
Finding a Mental Health Provider can be frustrating.  Please do not give up.  The information on this site will help you find a provider with the right education, experience, and personal approach to assist you.
Benefits of a Private Practice with Cindy Harmelink
Fees & Insurance Accepted
Anthem, BCBS, Empire.  Behavioral Health is separate from Medical coverage.  Prior to your visit, contact your insurance and confirm: coverage limitations (number of visits/max cap).  Confirm your co-pay and deductible.  Other Insurance Carrier: If you have a Point of Service plan (POS) you are welcome to pay upfront $125.00 (not flexible), and Cindy will provide the insurance claim form for you to submit for reimbursement.
If you have no insurance, or do not use your insurance, a flexible fee is an option.  The range is $75.00-$125.00 for fifty minute session.  Please consider using Flex-benefit plan, HSA, medical expense account for out-of-pocket medical expense cost (a receipt will be provided for tax purposes).
As a private practice the decision  was made not to participate in other insurance carriers because of the amount of information they require in order to pay for services.  One goal of this private practice is to maintain your privacy.  When you decide to use your mental health insurance, please be informed of the information they require about you in order to pay, or to continue authorizing coverage; it is typically based on information they request from the provider.  Some plans require more information as to what is occurring in your sessions, and based on the diagnosis code, they determine and estimate the number of sessions they will authorize.
Cindy is not a participating provider for Affordable Care Act, Medicaid or Medicare.
Additional Therapy Information
If a patient is actively suicidal or threatens to harm an identified person, Cindy is legally required to take action.  Suspected child or elder abuse must be reported to DCYF, or proper authorities.
Cindy is legally bound to respond to a court order, an order issued by a Judge, requesting specific information, but Cindy legally must refuse to respond to any request for information without written consent from the identified client.  Insurance companies include consent as part of their payment of services.  Your insurance company, depending on your plan and carrier, may request specific information regarding your treatment, and may limit or terminate your treatment based on their assessment.  Sometimes the insurance carrier seeks the diagnosis only, but they have determined they have the right to access your medical records.
As part of this informed consent, Cindy Harmelink does not, and will not participate in any legal proceedings, including but not limited to; custody disputes, divorce proceedings, or court ordered therapy.  The primary focus of this counseling practice is therapy, and if, during the counseling relationship, the above legal needs arise, Cindy will make referral recommendations.
Licensed Mental Health Providers are required by law to maintain confidentiality.  While I value free speech, and the use of social media (or other methods) for freedom of expression, confidentiality laws prevent providers from confirming or denying they know the person/persons who posts negative comments or complaints on social media, including slanderous or defaming remarks.  Please consider the source when you hear potentially defaming remarks relating to a Licensed Mental Health Provider.  When you hear inflammatory or slanderous information you may ask the person to give permission to contact the provider to confirm the information, if the individual refuses, be assured it is most likely false.  A client who believes the Provider has behaved in an illegal or unethical manner has the right to file a complaint with the Board of Mental Health Practice, and the Board will investigate first seeking the medical records of the patient as well as a response from the Provider.
The New Hampshire Board of Mental Health Practice requires continuing education that includes collaboration with colleagues, no identifying information is shared.  The Board also requires me to inform you, that if a valid complaint is filed, and the Board proceeds with an investigation, the mental health records of all clients may be requested and reviewed.  I believe this is inherently a violation of confidentiality, however, the Board of Examiner's has proceeded with this approach, and The Board is not able to guarantee confidentiality as I have no control of the medical records once they are out of my care.  If the Board pursues an investigation, and requests to review your records, I will contact you personally, so that you may pursue any action at your discretion.  (This has never occurred, but the law requires that I inform you.)
Please be informed of Confidentiality law:  only Licensed Providers, Physicians, Attorneys, and paid Pastors hold legal confidentiality.  Anyone else; life coach, volunteer at a church, self-proclaimed or certified anything else can be compelled to reveal information shared with them; they are not protected by Confidentiality laws.
I hope this information has been helpful.  If you would like to schedule an appointment, please feel welcome to send me an email or contact me by phone 603.661.9235.
Feel Free to Reach Out
Cindy will respond within 24 hours!
CINDY HARMELINK, LCMHC, LLC
Greater Manchester Area, NH
603.661.9235
cindy@chcounseling.com
Office Hours
Wednesday-Friday 9am-6pm